Sexual relations: 5 mistakes not to make to take full advantage of it
Posted on: November 14, 2022, by : bigburlesque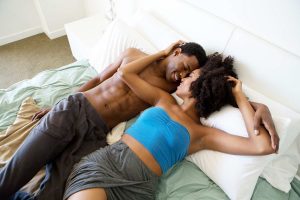 Has your sex life stalled? Blame it on those mistakes you make without even realizing it.
When it comes to sex , some blunders can turn into funny stories and experiences that will make you laugh when you remember them (or learn something about them), but others can have a truly negative impact on your relationships, degrading your sex life and making sex no longer enjoyable.
One of the biggest problems are those mistakes that many make without knowing exactly that they are mistakes, which ends up affecting them, their partners and therefore their relationships.
Without going so far as to take courses or internships to become an outstanding lover, there are a few things to know that can ultimately make a big difference. The first thing is that there is no magic recipe, we are all different. In other words, you have to find the right rhythm, and understand that while many things can work, others can affect everyone negatively, and make sex a stressful, scary and frustrating experience.
A study by dating site Victoria Milan found that certain sexual errors are more common among men and are responsible for their partners' dissatisfaction (and the destruction of their sex life).
The Most Common Sex Mistakes Among Men (And How To Stop Making Them)
Think only of yourself
Unless it's masturbation, sex isn't just about you, so don't just think about what you feel and want. The key to good sex is understanding that the other person also has needs, likes and dislikes. So you have to make sure that your partner also has what he wants, feels good and appreciates what you are doing.
Let the routine set in
Lack of creativity and spontaneity is a mistake that everyone makes, and care should be taken not to fall into a routine. No need to try hundreds of positions or sex toys, but novelty is a good way to make things interesting, like trying games or getting caught up in the moment and surprise, rather than sticking to the same thing all the time. calendar. Of course, the calendar can be a solution for those who are really busy (so that sex doesn't stop being a priority), but it's not a rule, just a guideline.
The obsession with orgasm
Having an orgasm isn't everything, you can have good sex without it, and there are issues that make it harder to orgasm. The obsession with orgasm puts a lot of pressure on the other, which causes stress and anxiety, and therefore sexual performance can suffer. The best thing to do is relax and enjoy the experience, focusing on feeling good, creating connection and intimacy, not just getting an explosive result.
Eliminate foreplay
Foreplay is especially important when you're going to have sex with a woman, because the body needs a bit of preparation beforehand for a better sexual encounter. Foreplay also increases intimacy and can help strengthen relationships, which always leads to better sex. Think of the pattern Monica makes with her friends in Friends .
Unplug your brain
Experts claim that the brain is the largest and most important sex organ in the body. So you have to stimulate it too, with words, games, creating a good atmosphere and even playing music. You will never reach an orgasm, or have a good experience, if your mind and that of your partner are not stimulated, or if they are not present in the experience.